Deal: Pixel 3 and Pixel 3 XL are half off for a limited time at Google Fi
3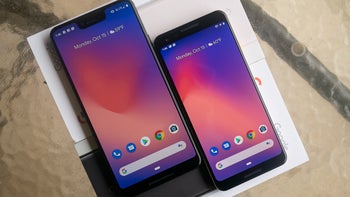 With less than a month ahead of the
Pixel 4 reveal
, Google is cutting
Pixel 3
and
Pixel 3 XL
prices in half. The main reason is the launch of Google Fi's first-ever Unlimited Plan, which we've already discussed in a previous story.
Back to the
Pixel
3/XL deal, these discounts will be available for a limited time or while supplies last, Google says. Also, they require activation, so if you're up for it, here is the gist of it.
First off, the
Pixel 3
64GB is discounted from $800 to $400, while the 128GB model now costs $450 instead of $900. Its bigger brother, the
Pixel 3 XL
64GB is available for just $450, down from $900, whereas the 128GB variant is discounted from $1,000 to $500.
You can qualify as either a new or existing Google Fi customers, but you must activate the Pixel 3 or 3 XL within 30 days of the shipment confirmation email, and have active Fi service with the same email you used to purchase the phone.
Keep in mind that the offer is valid until September 18 12:00 PM PDT, only in the United States. For individual plans, there's a limit of one device per person, while group plans have a limit of one device per group plan member.