Hot deal: Official Apple iPhone X, 7/8, and 7/8 Plus leather cases up to 75% off at Best Buy!
1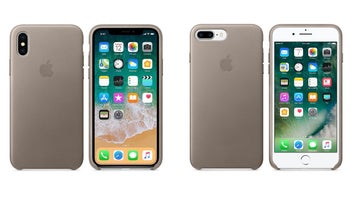 Please note!
You can apply a further
25% discount
to your entire purchase if you buy three or more of these cases or a case + 2 other accessories.
If you have a 2016 or 2017 iPhone model in need of some extra protection, we have good news for you! Best Buy is offering some steep price cuts for some of the classiest cases ever made for the iPhone 7, 8, 7 Plus, 8 Plus, and the iPhone X.
The official Apple leather cases for the iPhone X and 7/8 Plus typically sell for around $50, but right now you can get them in the color taupe at a whopping 50% off. The discount for the black and red covers for the iPhone 7/8 is a more modest $5, but there's a free 3-month trial of Apple Music on board if you purchase one of those. The monthly subscription for Apple Music is $9.99, so this offer is something to consider.
These cases are crafted from a specially tanned and finished European leather that gives it a luxurious look and feel. Another nice thing about this case is that you don't have to take it off if you're charging a 2017 iPhone model wirelessly.
If this deal interests you, make sure to follow the above link to Amazon. There's no information on when the offer will end, but we'd advise you to act fast, as the discount is substantial.