Deal: Moto G6 goes on sale on Amazon for 30% off (Prime Exclusive and standard versions)
We may earn a commission if you make a purchase from the links on this page.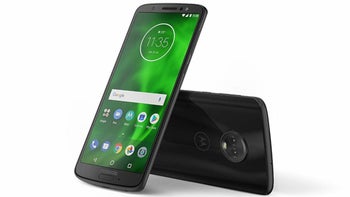 Now that Motorola launched its new
Moto G7 family
, we could say that the Moto G6 phones are a thing of the past. Well, that's not entirely true if you're looking at the price aspect, which usually goes down when a new phone from the same category is announced.
The
Moto G6
was originally priced at $250, but the phone has been the subject of so many deals that would have to look hard to find a retailer that would sell it for its full retail price. Nowadays, customers can buy the Moto G6 much cheaper and they don't even have to try too hard.
Currently, Amazon is running a deal on the Moto G6, which is now available for purchase for 30 percent off. What's interesting is that both the Prime Exclusive and standard versions have been discounted, although the former is a bit cheaper since it comes pre-installed with a selection of Amazon apps.
The good news is both the Prime Exclusive and the regular models come unlocked and should work with any major carrier in the United States, including AT&T, Sprint, T-Mobile and Verizon.
It's worth mentioning that both the 32GB/3GB RAM and 64GB/4GB RAM variants are on sale at Amazon, so you'll have plenty of choices if you decide to go for the
Moto G6
.