Deal: Moto E4 Plus gets a massive $90 discount at B&H, includes Google Fi SIM kit
1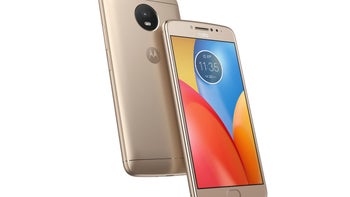 Despite the fact that the
Moto E4 Plus
is still listed on
Motorola's site
, the device is out of stock, so you can't really buy one directly from the US company. Luckily, there are many authorized retailers that offer Motorola's budget-friendly smartphone, and many times for better prices.
B&H currently offers a huge discount on the Moto E4 Plus, which is probably the main reason the smartphone is now one of the retailer's top sellers. Typically selling for $200, the Moto E4 Plus is now available for purchase for just $110, almost half off.
Besides the $90 discount, customers who buy on will also receive a Google Fi SIM card kit for free, which is worth $10. The SIM card includes $10 credit which works in over 200 countries, so it's a pretty nice addition to the deal.
On top of that, the phone comes unlocked and it will work on any major US carrier including AT&T, Sprint, T-Mobile, and Verizon. There's just one problem, it's only available in Fine Gold, but that shouldn't be an issue for an affordable phone like the
Moto E4 Plus
.
For those who want a more traditional color, B&H is selling the Iron Gray model for just $100, $80 off MSRP. The difference between the two versions, apart from the color, is that the Fine Gold variant packs 32GB RAM, while the Iron Gray has only 16GB. Also, the Iron Gray Moto E4 Plus deal includes a Mint Mobile 3-month 8GB prepaid SIM card kit, instead of the Google Fi SIM card kit.