Deal: Latest iPad model on sale at Amazon for as little as $280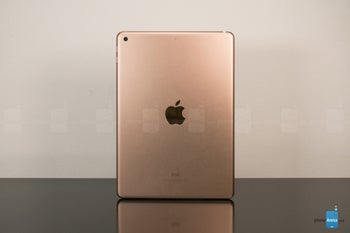 Amazon is bringing yet another iPad deal to Apple fans who can't afford or don't want to spend more than $300 on a tablet. The latest generation 9.7-inch Apple iPad is getting a 15% discount on Amazon, but only the Wi-Fi version.
For a limited time, the
9.7-inch Apple iPad
will be available on Amazon for just $280. Keep in mind that only the 32GB model is on sale for the moment, as the 128GB version is no longer available for purchase through Amazon.
The tablet comes in three color variations – gold, silver and space gray, all three getting the 15% discount. We know it's not much, but you'll be paying $50 less for the slate, a decent deal for a device that usually sells for $330.
Launched on the market last year, the 6th generation iPad, also known as the 2018-edition or the new 9.7-inch iPad, is a great bang for the buck even at $329. Make sure to read our
Apple iPad review
for in-depth details about the slate's specs and performance.