Deal: Save 50% on JBL's Link wireless speakers with Google Assistant and Chromecast
1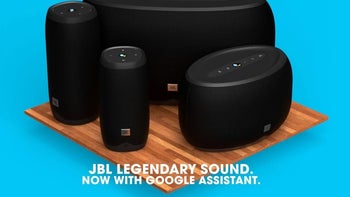 If you're looking to buy smart speakers that are great in the audio department, you might want to check out this latest deal. Three models from JBL's Link series are 50% off at multiple stores, including Best Buy, Verizon, and JBL's own e-commerce website.
The devices in question are the JBL Link 10, JBL Link 20, and JBL Link 300. As the numbering suggests, the Link 10 is the entry-level speaker (Verizon offers it for $5 less than other stores), Link 20 sits in between, while the 300 is the most powerful of the trio. They feature 16W, 20W, and 50W of power respectively.
Only the first two models are waterproof, but all three feature Google Assistant and have Chromecast built-in, meaning that you can pair them with other Chromecast speakers. Of course, you can expect JBL's signature warm and fleshed out "California studio monitor" sound from all three.
These speakers come with a standard 1-year warranty and ship for free. If the deal interests you, feel free to pick the store you like the most from the above links.