Deal: Google Home Mini is free when you buy another smart speaker
1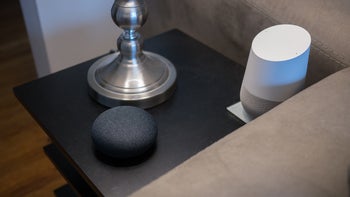 If you haven't tried out Google's smart speakers, now would be a good time to give it a go if you're still in the market for such a device. The smallest and cheapest Google smart speaker, the
Home Mini
is now available for free, but there's a catch.
In order to receive the Home Mini for free, you'll have to buy the
Google Home Hub
, a much large smart speaker that comes with a big display as well. Now, Google Home Hub usually sells for $150, while the Google Home Mini is priced at $50.
However, if you head to Rakuten right now, you'll be able to get both for just $80. Although the seller doesn't list the price, you'll find out that you'll be getting the Google Home Mini for free and a small discount on top of that.
Rakuten offers a 20% discount on any Home smart speaker that you order, so make sure to use the code
HOME20
at checkout. From what we've noticed, the chalk color is the only one available for purchase at the moment.