Deal: Apple iPad mini 5 drops to lowest price to date, get it while it lasts
1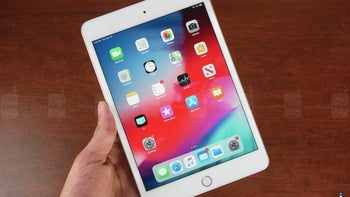 If you're interested in Apple's smallest tablet, the
iPad mini 5
you can buy the cheapest model for $400 directly from the company's online store anytime. However, if you're constrained by budget, you'll have to wait for a serious price drop, which usually doesn't happen so soon after a product's release, especially when it comes to Apple devices.
Now, if you're willing to grab an iPad mini 5 for around $350, then you'll most likely find a suitable deal on one of the many US retailers that offer the tablet. But what if you could pay even less than $350 for the iPad mini 5, wouldn't that be much better?
It appears that there's one seller on Rakuten that sells the iPad mini 5 for just $330, $70 off price list. Yes, the tablet is listed for $389, but if you have a Rakuten account, you can apply the
BUY15
coupon code during checkout process to get a 15% discount on the tablet.
Obviously, you'll be getting the Wi-Fi only iPad mini 5 64GB model, but at least you'll be able to choose your favorite color from gold, silver and space gray. Also, free shipping is available when you buy the iPad mini 5 from Rakuten.