Apple iPad Pro 10.5-inch goes on sale for just $430 at Walmart (certified refurbished)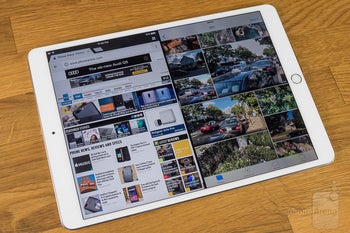 Apple's
iPad Pro 10.5-inch
scored pretty high in our review, so we can't recommend it enough if you're looking for an iOS tablet. Since it made its debut on the market one year ago, you can even find it on sale at some of the major retailers across the United States.
Not to mention that since Apple had started to sell refurbished iOS devices, along with the rest of authorized retailers, you can pick an
iPad Pro 10.5-inch
for even less if you know where to look.
For example, Walmart has a great deal on the
iPad Pro 10.5-inch
, even better than Apple's. The tablet is available for purchase for just $430, while Apple sells it for $550, which means you'll be saving $120 if you go for Walmart's offer.
As mentioned earlier, this is a certified refurbished tablet that comes with a 1-year warranty. The Wi-Fi only Apple
iPad Pro 10.5-inch
(64GB) comes in two different colors: gold and space gray. If you'd like to buy a brand new model, you'll have to come up with around $630 upfront.