CreatePDF for iOS is Adobe's official app for converting PDF files
5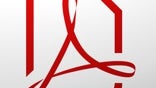 At $9.99, Adobe's own CreatePDF for iOS doesn't come very cheap, but supposedly all the Adobe Acrobat behind-the-scenes merits are embedded, and, most importantly, coming straight from the source.
PDF Expert 2.5
, for instance, carries the same price tag, and there is also PDF Converter in the App Store, which is a bit cheaper.
Adobe has listed the following app features for its iOS-tailored PDF app:
Creates PDF files that look exactly like the original using the same technology as Adobe Acrobat.

Consistent, high-fidelity PDF conversion independent of device or software. Uses Adobe's online services to ensure there is no compromise on quality or performance. The service does not keep a copy of your original or the PDF document.

Creates PDF files that meet accessibility standards.

Preserves links, end notes, foot notes and creates bookmarks automatically in PDF files converted from Office documents

Preserves Transitions and converts Multi-media Content for Power Point files.

Convert email attachments or files stored in the cloud or any application by opening them within the Adobe CreatePDF application.

Hand over converted PDF files to other applications, including sending as email attachments with one touch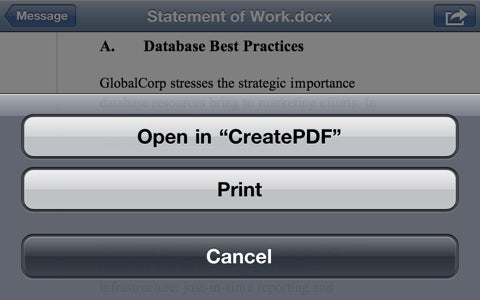 To top it all off, the list of supported file formats includes Microsoft Office, OpenOffice and StarOffice docs, along with simple RTF, text and Word Perfect files. On the graphics front, CreatePDF can work with JPEG, BMP, PNG, GIF, TIFF images, as well as Adobe Illustrator, Photoshop and InDesign file extensions.
Enticed? Hit the source link below if you want to take it for a spin.
source:
Adobe CreatePDF
(iTunes link)