Could this be a new Nokia Asha phone?
40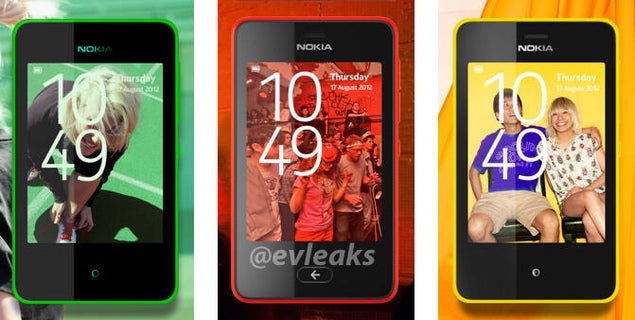 Phones belonging to Nokia's Asha lineup are anything but exciting, which comes as no surprise since they belong to the feature phone kind. Yet they are doing quite well in developing market, so perhaps it makes sense for their maker to keep on developing the series and expand it even further. Well, that's exactly what might be going on at Nokia's workshops right now.
The phone that appears in the image above was posted online by @evleaks – a trustworthy source of insider information. Supposedly, that's a new Nokia Asha model right there, or at least a concept of what the company has in stock for its budget-conscious customers.
The handset, if real, appears to have adopted quite a few visual cues from the Nokia Lumia smartphones, including the colorful shell and the simplified interface. It also looks quite iPhone-esque with that single button positioned in the middle. While this recent leak shows only the handset's front side, a set of renderings leaked back in February shows what's hiding in the back.
Ultimately, what makes us think that we're looking at a conceptual device is the home button's design – the device in the middle has a "back" arrow while the ones on its sides have just a simple circle. But then again, what's rendered in the image might not differ much from what Nokia's about to launch. What do you, guys, think? Would a simpler design make Ashas more attractive?