Costco's iPhone XR offer nets you up to $390 in a trade-in rebate from T-Mobile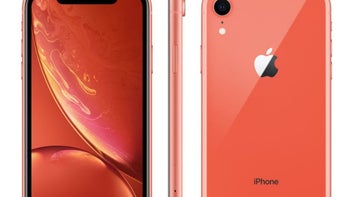 Select Costco locations will have the
iPhone XR
for up to $390 off, after a trade-in rebate for your old phone via T-Mobile. You need to submit the rebate request in the link below with the COSTCOAPPLEXR promo code to get the goods, and you will get a pre-paid MasterCard in the amount within the span of 6-8 weeks.
Why via T-Mobile? Well, your new iPhone XR purchase needs to be used on a postpaid plan with the carrier, and you need to trade in your eligible old phone on the same order as the XR. You can get up to $390, depending on the condition for the iPhone 7 to 8 Plus, the Galaxy S8 series, Note8, Pixel or Pixel 2/XL, and LG V30 or G7, depending on their condition, of course.
Older phones from these makers will net you $250, and if you really want to get rid of a clunker, Costco and T-Mobile will trade you, say, an iPhone SE or Galaxy S5, for $150 towards the price of a new iPhone XR. This is the same deal that T-Mobile offers in stores and online for the new iPhone XR, with the big difference that you are getting the trade-in amount in one lump sum, instead of bill credits.