Cortana grammar library pulled from the Windows Phone 8.1 SDK
19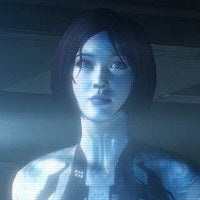 We've already gotten a solid overview of what to expect as far as functionality from the
Cortana
voice assistant that is coming with Windows Phone 8.1, and now we're getting to see a list of potential voice commands that have been pulled from the WP 8.1 SDK. Cortana itself isn't a part of the SDK, but it seems that the grammar library for Cortana is in the SDK.
The list has quite a few options on there, but nothing is really out of the ordinary. There are options to call contacts or numbers, play media files, send texts, or search the Windows Phone Store. There are also the requisite options to get weather info, stock prices, do conversions, get news, find videos, find recipes, or find places. On the personal assistant side of things, you'll be able to set alarms, create calendar appointments, take notes, and set reminders.
We're hoping that there will be more to Cortana's voice commands than this, because the rumors have gotten us a bit excited for it. But, even if it has the standard set of functionality that you might expect, that should make for a great first release for Microsoft.