Windows Phone Cortana will have personality, but you will have control
26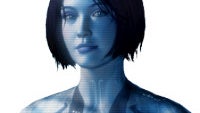 Throughout the life of Windows Phone, Microsoft has obviously been trying to toe the line between the wide-open possibilities of Android and the curated and controlled world of iOS. Windows Phone gives users and developers more customization and control than iOS, but not nearly as much as Android. And, a new report about Cortana, the virtual assistant coming with Windows Phone 8.1, shows that Microsoft is continuing to toe that line.
According to
The Verge,
Cortana will have personality just like Apple's Siri and it will have the intelligent push and learning of Google Now, but it will also give you more control over what information you share with it. We've seen video before that has shown Cortana to be a circular icon, but the new information says that the Cortana icon will take the accent color of your Windows Phone setup and it will be animated, meaning it can smile or frown depending on context. These animations will combine with a conversational tone from Cortana to give it more personality, much like Apple's Siri.
Cortana will be able to call you by name and it will learn from your usage things like where you live, where you work, and what interests you have. All of this information will be stored in the Notebook, which is where you will be able to review the information that Cortana knows about you, and control that information. You will be able to review information before it is stored, and remove or edit anything that is in your Notebook. You will also be able to limit Cortana's access to things like your email, calendar, contacts, or location data.
If you do share location data and other info, Cortana will be able to give you suggestions, alerts, and reminders on a range of topics, including weather, stocks, directions, appointments, and music. It will even be able to manage do-not-disturb times to mute notifications, and provide exceptions for contacts that are in your Inner Circle. Interestingly, Cortana will supposedly completely replace the Bing Search app, much like Google Now essentially replaced the Google Search app in all but name. You will be able to ask Cortana questions and issue commands as you might expect.
All of that sounds pretty impressive, assuming it can deliver on the promise. Understanding natural language is a very complex job, but Microsoft does have experience with voice command from its Xbox Kinect. We're certainly excited to see what Cortana can do. It will be coming as part of the Windows Phone 8.1 update, which is due to be released in the
summer
with a developer preview in April. If you want to know anything else about the Windows Phone 8.1 update, we've gathered the info into a huge post which you can find
here
.