China's developers face difficult domestic challenges
0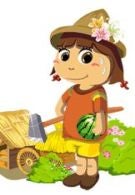 Despite having the largest mobile subscriber base of any nation,
China
is still having a difficult time selling their apps at home. This is due to rampant piracy, limited reach of app markets, and cost-prohibitive distribution channels.
The CEO of Kwestr, a Shanghai-based developer, says that iPhone development is "really suited for Chinese teams...There's a low capital base to get into this type of development work...with little more than $100, a computer and an iPhone." Even so, the Apple iTunes store is in English, and requires dual-currency credit cards for Chinese customers. For this reason, companies like Kwestr have to focus their efforts abroad.
Another hindrance to China's app market is the revenue distribution. While Apple and Facebook give between 60% and 70% to the developer, platforms in China might only give 40%. The CEO of Rekoo, maker of "Sunshine Ranch", says that only 30% of their revenue comes from their home market.
Some American companies like PopCap Games Inc., maker of "Bejeweled" and
"Plants vs. Zombies"
, are attempting a foray into the Chinese market. They face a considerable challenge considering the fact that "Plants vs. Zombies" is already a popular game there, distributed entirely through piracy.
Although China's market for apps is surprisingly unprofitable, insiders like Rekoo's CEO say that the market will mature over the next few years, making China a much more fertile market for mobile developers.
source:
The Wall Street Journal