Canadian brokerage house slashes estimate of BlackBerry PlayBook sales for 2011 and 2012
5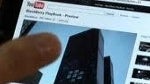 Canadian brokerage house Canaccord Genuity analysts Michael Walkley and Matt Ramsay have discovered from their check of retail stores that the BlackBerry Playbook is not selling. As a result, they have
slashed their estimate of 2011 sales of the tablet from 2.2 million to 1.5 million
, a decline of more than 30%. In addition, the pair wrote in a report to clients that retailers are cutting prices of the BlackBerry tablet in an attempt to move some of the inventory.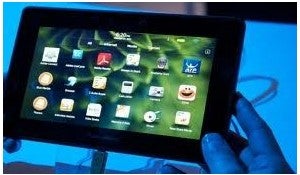 Not selling?
Is there hope for the BlackBerry PlayBook? Not according to the two analysts, who said that the domination of the Apple iPad 2 and competition from Android tablets, like those built by Samsung, HTC and Amazon, will eat into potential PlayBook sales going forward into 2012. The pair now estimates sales of the BlackBerry PlayBook to reach
2.5 million units next year, down from their original prediction of 3.2 million tablets to be sold in 2012
.
source:
BGR