CTIA: The event for all things wireless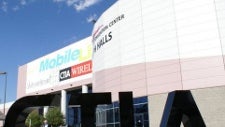 These are exciting times for the mobile community - after all, wireless technology is making great leaps forward year after year, and things are moving so fast - we already received our first dose of a
3D smartphone
, we tested
Voice over LTE
, not to mention that a bunch of some unbelievably powerful devices are on the horizon, so it looks like the future is already here.
Looking forward is always exciting though, and we often get to see what the future holds for us at specialized mobile events, just like CTIA WIRELESS, which is about to take place. Since it is only a day away, we thought it would be useful to provide some general information about the organiation and the show. CTIA stands for Cellular Telecommunications Industry Association (the original acronym was for Cellular Telecommunications and Internet Association) and it represents the interests of the US wireless industry. Since 1985 it organizes the International CTIA WIRELESS event - a trade show where ideas are expressed, collaborations are formed and new technologies are showed-off.
That's why CTIA 2011 is going to be exciting - between March 21- 24 this year a huge number of manufacturers, software developers, retailers and distributors, carriers and end consumers will get together to explore our wireless future.
A sizeable part of the brightest minds in the industry - among them CEOs, CTOs and CIOs - as well as many high-profile public figures - will deliver keynotes and thoughts on where the wireless industry is standing at this very moment and where it's going.
This is a massive event, and the 300,000 square foot show floor will welcome over 1,000 companies in Orlando, Florida, so you wouldn't want to miss it - that's why our people are already on the ground and will inform you about everything interesting as it happens. To see
what to expect
, visit our article on the subject, while you can also read our memories from
CTIA 2010
.
Ladies and gents, it's going to be exciting, so stay tuned to PhoneArena and tell us what do you expect from CTIA 2011.
Recommended Stories