C-Spire misses target date for LTE service
1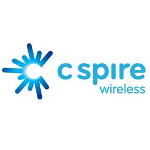 Back when it was Cellular South, regional carrier C-Spire
had aspired to starting a 4G LTE network
and said that it would have one up and running before the ball dropped in Times Square this past month. The carrier had signed a deal with Samsung to help construct the network. Unfortunately for the carrier and its customers, the year ended
without a live LTE network for C-Spire
. In a statement that reveals nothing, C-Spire said, "
We did not launch 4G LTE at the end of 2011. We have no further comment beyond that
." No new deadline has been released by C-Spire, which serves Mississippi and other areas in the Southeast.
A theory for the delay comes from
Fierce Wireless
which suggests that the carrier was waiting for the FCC to rule that AT&T's LTE handsets support the LTE bands of smaller carriers which are adjacent to AT&T's 700MHz spectrum. This would have made it cheaper for C-Spire to pick up LTE enabled phones, essentially
riding on AT&T's coattails
. There had been speculation that the FCC would make that part of its ruling when it
signed off on AT&T's purchase of 700MHz spectrum from Qualcomm
last month, but it was never done.
C-Spire had also
signed a deal with LightSquared
to pick up some of the latter's wholesale LTE pipeline. But when things are not going your way, you can't seem to catch a break. Thanks to the
GPS interference that is a problem with LightSquared's LTE service
, the latter cannot get regulatory approval to offer it. And without that, there is no LTE pipeline that LightSquared can lease to C-Spire. Until something changes, 3G is where it's at for C-Spire and its customers.
source:
FierceWireless