Boost Mobile to get Android-powered slider from Samsung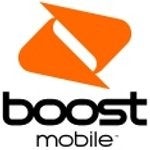 It seems as though Sprint's no-contract company Boost Mobile will be getting its first taste of Android flavored, QWERTY packing devices as the Samsung SPH-M930 appears to be heading its way.
Boost Mobile has offered Android handsets previously, but they never offered one that had a full QWERTY keyboard. Though it has not gone through the FCC just yet, we know that this yet-to-be-named smartphone will have
2.3
Gingerbread on-board. Behind the scenes is said to be a 1GHz processor.
In a move which more than likely is to keep cost down given the prepaid nature of this unreleased handset, it will only feature an HVGA display. It is
This smartphone will be a first for Boost Mobile. Given that it hasn't yet gone through the FCC we probably won't see this device on shelves for a few months. However, at the time of its release it will probably be one of the best that Boost has to offer. Tell us what you think in the comments below.
source:
Pocket Now