The Blackview MAX1 smartphone has a feature that will take your viewing experience to another level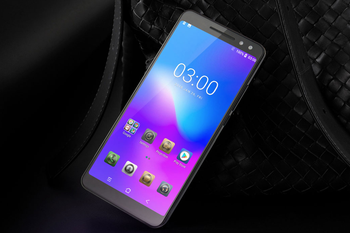 Advertorial by Blackview: the opinions expressed in this story may not reflect the positions of PhoneArena!
If you've spent any time following smartphone news, you're aware that phone manufacturers right now are amidst a race to give users the biggest screen real estate possible. The first stage was the controversial notch. It later evolved into one with a smaller waterdrop shape and now, for some handsets that waterdrop has separated from the top to become a punch hole. Those changes still only give you a minuscule amount of extra space.
This forced manufacturers to take more drastic design changes, trying to bring bigger screens with small footprints and giving birth to the foldable phone segment. As futuristic as the foldable devices we've seen so far are, the technology is still clunky and doesn't provide the best user experience.
But what if you can enjoy your media on a screen that's bigger than your TV and have it available anywhere with you? It will be a dream come true! That's what the folks at Blackview thought as well and pulled up their sleeves to come up with a product that can offer such an experience. And now the fruit of their labor is here - the Blackview MAX1.
The MAX1 has built-in laser projector that allows you to beam the media you enjoy on pretty much any surface, turning your phone into a portable home theatre. The tiny projector is capable of producing a 70-inch picture from a distance of 2 meters (about 6.5 feet) and going back one more meter will give you an enormous 200-inch picture. Coming from a phone!
We've all experienced the finicky adjustments needed with projectors to make sure the picture is in focus and doesn't look crooked. With the MAX1 that won't be an issue. Not only does the phone have autofocus and trapezoidal correction functions, meaning the picture will look normal even on slated surfaces, but the device comes standard with a tripod, sparing you the hassle of figuring out where to put it for the best picture quality.
But let's not forget that this is not just a small projector, but also a phone, so what does the MAX1 offer in that department? Well, we can start with the 6-inch AMOLED display made by Samsung and powered by the Mali-G71 GPU that comes along MediaTek's Helio P23 SoC. Throw in 6GB of RAM and 64GB of storage and you have one very decent smartphone.
Despite featuring a laser projector, this smartphone is going to fit in your hand and pocket with ease, no need to compromise for the extra functionality you get from it. Build with premium materials and protected by Corning Gorilla Glass on both sides, the MAX1 will be your trusty companion for a long time.

Pre-sale of the Blackview MAX1 will begin on March 1 with the first 1000 devices coming with a hefty 43% discount! To be eligible for the discount and get the latest news about this smartphone, sign up with your e-mail on the website below: