BlackBerry overhauls BBM's UI in latest update, makes it more friendly to use
33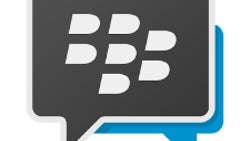 Since the launch of
BlackBerry Messenger
, the application has gone through many design changes meant to turn it into the perfect instant messenger. The most recent BBM update completely overhauls the app's UI with the sole purpose of making it "more fun and friendly to use."
BlackBerry included new experiences for
BBM users
to try out, such as tweaks and optimizations that enhance the app's functionality. For starters, BBM users can now see how many unread messages they have at a glance with new number badges.
Also, BBM now allows users to optimize their reading and shopping experiences with a more efficient webview UI. For those who use the
Discover
, BlackBerry added a ton of new ways to engage with this feature and share their favorite services.
Moreover, BlackBerry Messenger enables users to participate in polls and interact with brand pages they follow. Some improvements to privacy and security settings have been added too.
The update was pushed to Google Play Store last week, but many users are just starting to receive it. The new BBM update is available on Android only.