BlackBerry Newsstand goes dark April 30th
1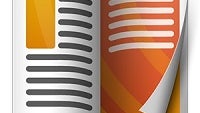 Those who have been actively using BlackBerry Newsstand will be disappointed to learn that BlackBerry will be pulling the app and related support for it at the end of next month.
If you have subscribed to Anytime subscriptions, you will be able to download your content until the end of your current subscription period. Once the subscription expires, it will not be renewed. If you have purchased content, but not downloaded it to your BlackBerry, you may do so until April 30th.
After the 30th, no more content can be downloaded. However, if you keep the app on your device, downloaded content will remain accessible and the app will otherwise function normally. Once the app is removed from the device though, everything is gone and the app cannot be downloaded again.
The BlackBerry Newsstand service will be discontinued as of April 30, 2014, after which the application will no longer be available for download from the BlackBerry World storefront.

If you have purchased content and have not downloaded it onto your device prior to the BlackBerry Newsstand end date, we recommend that you download all content to your device prior to the end date. This will ensure that you have access to your purchased content after the service has been discontinued.

Customers with active Anytime subscriptions will be able to download Anytime content until the end of their current renewal period, after which the subscription will be cancelled and will not renew.
As you can plainly see, there is no explanation offered by BlackBerry as to why the service is being discontinued, but it is perfectly reasonable to expect that usage was not where it needed to be. BlackBerry Newsstand was powered by PixelMags. Consulting that company's website, it looks like it has gone into some sort of "we're changing" hibernation mode with a promise of great things to come. It is possible we could see a new way to deliver subscribed content on BlackBerry devices and across other platforms once PixelMags' metamorphosis is complete.
As things were, BlackBerry Newsstand was supported on full-touchscreen only devices like the
BlackBerry Z10
,
Z30
,
Z3
, and Porsche Design P9982.
source:
Blackberry AppWorld
via
CrackBerry.com