BlackBerry Messenger 6.0 will bring colorful changes to the application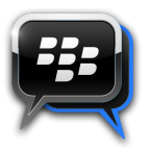 Expected to appear along with BlackBerry OS 6.1, BlackBerry Messenger 6.0 was supposed to turn the application into a social network as we
reported
back in February. The changes being made to BBM won't exactly go that far, but they should be accepted warmly by fans of the service.
So what can we expect from BBM 6.0. Do certain people that you communicate with over BBM make you feel blue? Now you can change colors of the names on your contact list and while you chat so that you can match a specific color to a person. And if you like the new flashy icons coming in BlackBerry OS 6.1, the good news is that you can use them in the upgraded application.
Other new features include in-game chatting, and obtaining status updates from major social networks. We should me able to find out more about this update at BlackBerry World next month.
Right now, no release date for OS 6.1 has been announced so it is just a matter of waiting patiently for the BBM upgrade . In the meantime, you can look over the images below and tell us in the comment box what you think of the changes RIM has made.
source:
BlackBerryBase.net
via
Crackberry