BlackBerry Messenger overhaul on its way
1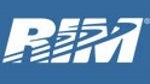 The popular BlackBerry Messenger application is getting a decent sized facelift in the form of some added features in version 6.0 of the app which was presented by RIM at the Mobile World Congress.
We reported quite some time ago that RIM intended on turning the BBM application into almost a full blown social network. While it doesn't seem to be getting updated to that extent, the added features will surely be welcomed with arms wide open for those still loyal to their BlackBerry devices.
In version 6.0 of BBM, you can interact with other users in games, e-readers, media players etc. The latest version may also be capable of supporting larger file transfers from within the application, such as images and audio files.
Check out the video of the BlackBerry Messenger 6.0 introduction, and tell us what you think in the comments below.
source:
CrackBerry
via
Mobile Burn