BlackBerry Hub+ suite now available for devices running Android 5.0 and older
22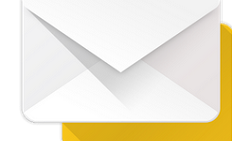 BlackBerry Hub+ is a suite made up of eight apps. Early last month,
BlackBerry made this available to Android users running a device powered by Marshmallow (Android 6.0)
. Now, the suite is available for Android handsets powered by Android 5.0 Lollipop. Inside the suite you'll find
BlackBerry Hub
, which is the popular unified inbox for all of your messages.
Password Keeper
is self explanatory.
BlackBerry Calendar
allows you to dial into conference calls directly from the calendar reminder, and
Contacts
lets you store numbers in one location. With
Tasks
, you can follow and keep track of the progress of several tasks, setting due dates and reminders.
Device Search
is a universal search tool that looks through your device to find an email, a song, a meeting, etc. And
Notes
helps you to create a to-do list, or a shopping list, and is a place where you can jot down ideas. Lastly, the
Launcher
turns multi-step actions like sending an email or making a call, into a one-click action. You can customize home screen panels by organizing apps and widgets.
Install BlackBerry Hub+ from the Google Play Store for a 30-day free trial. During this period, you will have access to BlackBerry Hub, Calendar and Password Keeper. After the 30-days, you can still use these same apps for free as long as you don't mind viewing ads. Or, for 99 cents a month, you can use the entire suite without ads. That includes BlackBerry Hub, Calendar and Password Keeper, Contacts, Tasks, Device Search, Notes and Launcher.
Download BlackBerry Hub+
for Android 5.0 or higher
source:
MobileSyrup