Big Launcher is a simple Android UI with big icons for the eyesight-challenged
10
No need to buy a
dedicated phone for the elderly
anymore, with the usual big buttons and underwhelming specs, you can just get grandma and grandpa an Android handset, and retrofit it with Big Laucnher.
It replaces the sometimes too small and sophisticated interfaces manufacturers come up with, and features very large icons, clean fonts and uncluttered options. there are three different UI sizes and three different color schemes to suit the needs of those that have trouble seeing the smallish eye-candy today's smartphones are plastered all over with.
The enlarged fonts and the color-coded scheme extend to the most used functions, too, like contacts, messaging and so on, thus it can't be a good starting point for learning to operate a smartphone too, for kids or the elderly alike. Big Launcher is a pretty neat idea, available at the Play Store for $4.99, but there is also a trial version out there.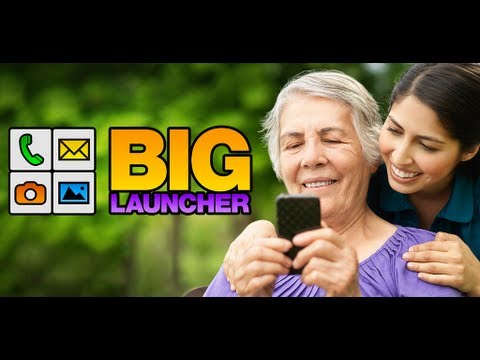 Recommended Stories