Best new iPhone, iPad and Android games for August 2012
22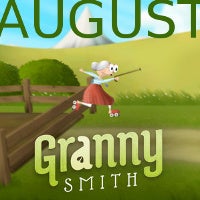 August has come and gone and we hope you've got those summer memories all ready to be packed in a cozy place in your mind as September and the fall nears. Good news is that the bad weather is a good excuse for staying at home and playing games on your smartphone. Luckily, developers have released tons of great, really exciting stuff this month.
We've tried to narrow it down, but still couldn't come up with less than what you see below - your picks for best apps for August 2012 on iPhone, iPad and Android.
Starting from the arrival of Horn, an awesome third-person adventure game, and ending with a couple of free online multiplayer games, this month nearly all tastes should be satisfied. We're of course as always waiting for your suggestions for best games of the month - let us know what you played and like most in August in the comments below! With no further ado, here is our selection.