Best new Android, iPhone, and Windows Phone games of October 2014
7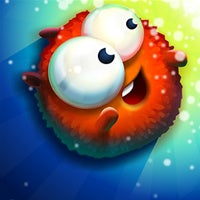 With one of the busiest months of the year for mobile technology, October, behind us, it's time to take a little break off all the new devices that arrived on shelves this past month, and see on the other side of the fence: that of software, and games in particular.
Smartphones have for quite a while been the go-to device for many gamers, and with all the new titles that have arrived in the past month, it seems rightly so. Starting with the thunderous debut of NBA 2K15, launching alongside the 2014-15 NBA season, to countless other apps that would appeal more to those that are not obsessing over sports: games like the action-driven Ghost Blade, for instance.
But let's not spill all the beans - take a look at the best new Android, iPhone, and Windows Phone games of October 2014 right below.
Best new Android, iPhone, and Windows Phone games of October 2014