Best new Android, iPhone and Windows Phone games for October 2013 (part 1)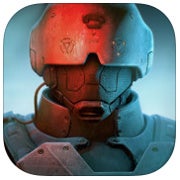 We have hand-picked the best new games for Android, iPhone, iPad and Windows Phone and this month the selection is absolutely amazing. These are some of the greatest games on mobile, actually there were so many good games for the month we had to split our selection in two parts!
Starting with strategy games like the brilliant Anomaly 2 and going to the good ol' fist fighting in Fist of Awesome, we have all traditional genres well covered, so you won't get game-less. However there are some really special games that are worth a special mention. Papa Sangre II for iOS is a rare gem of this kind. A horror game that makes you rely fully on your hearing to advance, it is a pure joy for the connoisseur.
We won't spoil it anymore - you can find our picks for the best new Android, iPhone, iPad and Windows Phone games right below. Do not hesitate to let us know about your favorites in the comments below!
Best new Android, iPhone and Windows Phone games for October 2013