Best new Android and iPhone games (June 28th - July 4th)
1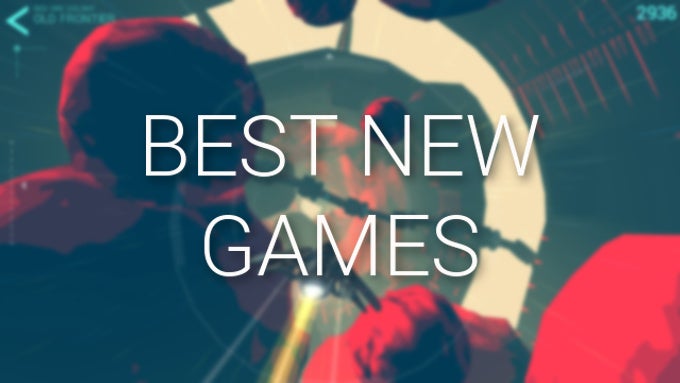 If you are wondering about the best new Android and iPhone games, and you don't want to go through hundreds of new games in the app stores, we have picked the very best new releases from the past week right here.
The games included in this round-up are selected only by their quality and with no regards to genre: you will find casual games, puzzlers, racing games, strategy and everything in-between. The paramount criterion is quality and an engaging gameplay.
This past week, a couple of games for the iPhone / iPad platform have been released as exclusives and captured the first places in our lineup, but further down the list you'd notice quite a few great new Android games. Check out the full selection right below.
Hyperburner
Price: $3
Genre: Flight arcade
Hyperburner is a high-speed space flier set in a distant colonial solar system. Take your ship through increasingly dangerous courses, unlocking endless-mode leaderboards as you go. Built for mobile with smooth and responsive free-steering, playable in portrait or landscape. The game features a fast-paced gameplay with instant respawns, and it takes places in six unique zones each with five challenging stages
Lego Star Wars: The Force Awakens
Price: Free
Genre: Action
Lego Star Wars: The Force Awakens brings all your favorite characters including Rey, Finn, Poe Dameron, Han Solo, Chewbacca, C-3PO and BB-8, as well as Kylo Ren and General Hux. This is an action game that takes place in all sorts of various environments: from regular on-the-ground combat, through arena-based aerial battles and dogfights.
CSR Racing 2
Price: Free
Genre: Drag racing
The second edition of the popular drag racing game has arrived with better-looking graphics, more options to fine tune your car and more dynamic gameplay.
Brave Diggers
Price: Free
Genre: RPG
Brave Diggers is an RPG mining adventure that has you traveling across the land. Your job is to recruit familiar characters to your party, slay monsters, dig for minerals, and upgrade your gear. The game is a lighthearted parody fantasy management game with your characters never taking a break, so whenever you return to the game you get updated with a all your new XP and gold.
Tour de France 2016
Price: $5
Genre: Bike simulation
The Tour de France is one of the most-watched cycling events of the year and this latest edition of the official game for the tournament is completely reworked. It sports a brand new career mode with the most famous cycling competitions (Tour de France, la Vuelta, Paris-Roubaix, Paris-Nice, Paris-Tours, etc), and allows you to create a winning team, as well as discover more than 30 landscapes.
Tracky Train
Price: Free
Genre: Arcade
Tracky Train is a cute
pixel
art creation where you lay the tracks for a train, where you follow the principles of: collect the most coins and have your track pass through stations to pick up and drop your passengers. There are also some 12 different engine and carriage types, and over 100 prestigious passengers to collect.
Viridi
Price:
Genre:
A meditative experience, Viridi has you nurturing a small pot of succulents that grow in real time. The game is a safe haven, a place you can return to for a moment of peace and quiet whenever, and wherever you need it. While not fully realistic (they're very forgiving), your succulents will require some maintenance and can die from over- or under-watering. Name your favorite plants, give them special care and attention, and they might even flower for you.