Best budget phones you can buy right now in the US (June 2016 Edition)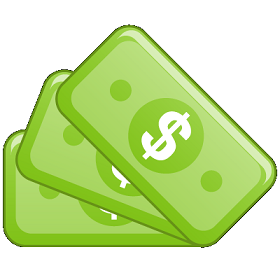 Looking for the best budget phone? We've rounded up the best budget smartphones currently available in the US, and we're ready to talk about our favorites.
As technology advances, the best phones in the budget sector continue to improve at a consistent pace. In recent years, as the high-end sector has failed to bring major innovations to the table, the difference between the average high-end smartphone and the best budget phone around has grown increasingly smaller.
Sure, there still many differences between a budget phone that you can get for about $150 unlocked and a current-gen flagship handset such as the Samsung
Galaxy S7
or the Apple
iPhone 6s
, but it's safe to say that the cheaper phones have heavily benefited from the saturation of the smartphone market.
In what follows, we're going to talk about the best budget phones you can get in the US through official channels. Importing a smartphone is a tricky business that leaves you without warranty and with potential network compatibility problems. Feel free to import if you're willing to take these risks. Those who aren't as brave should probably stick to our recommendations, which only include new unlocked devices with US warranty and support for GSM carriers in the US.
Price: $149.99
As some US smartphone users loyal to the Motorola brand are waiting for the
Moto G4
to land in the US, the 3rd-generation Moto G from last year is currently the best budget phone that you can get for about $150 in the country. Best Buy and Amazon have the 2nd-generation Moto G available starting at $149.99, which is a very good price for a very reliable smartphone.
The 3nd-gen Moto G features specs such as a 5-inch IPS display running at 720 by 1280 pixels (294 PPI), a Qualcomm Snapdragon 410 chipset with a 1.4GHz quad-core processor, a 13MP primary camera, a 5MP secondary sensor, LTE connectivity and a 2470mAh battery.
There are two versions of the Moto G (2014) available. The budget option comes with 1GB of RAM and 8GB of storage, while the better version comes with 2GB of RAM and 16GB of integrated storage at a $30 premium. If it's not outside of your price range, you should definitely go for the version with 2GB of RAM.
On the software side, the handset launched with Android
5.1
Lollipop but has since been updated to 6.0 Marshmallow.
Price: $129.99
If you're looking for something a bit cheaper, consider the 2nd-generation Moto G, which is currently priced at $129.
Compared to its younger brother, the 2014 version of the Moto G comes with a similar CPU, a similar display, 1GB of RAM, and 8GB of storage, but also features lower-resolution cameras and a smaller battery.
Price: $149
Those willing to get a smartphone from a lesser-known brand should check out the Blu Vivo XL, probably the best budget phone in terms of value.
Priced at $149, the Blu Vivo XL comes with specs such as a 5.5-inch AMOLED display running at a resolution of 720 by 1280 pixels, a Mediatek MT6753 chipset with a 1.3GHz octa-core CPU, 2GB of RAM, and 16GB of microSD-expandable internal storage.
Other specs include a 13MP primary camera, a 5MP selfie shooter on the front, Dual-SIM capabilities, LTE, and a large 3150 mAh battery that should keep the lights on for two days with moderate usage.
If you need a detailed explanation on why this is the best budget phone for phablet lovers, check out our detailed
Blu Vivo XL review
.
Price: $84.90
Metallic builds are not something that budget phones, not even the best of them, are typically associated with. However, the Blu Dash X2, which can be had unlocked for just $84.90, features an aluminium back plate.
The specs include a MediaTek MT6580 chipset, a 5-inch display running at 720 by 1280 pixels, 1GB of RAM, 8GB of expandable storage, an 8MP primary camera, and a 2MP secondary shooter. That's not an impressive setup, but you can't really ask for better specs
and
a metallic build given the price.
Price: $149.99
Our final candidate to the title of the best budget phone in the US is the 4.7-inch version of the Alcatel OneTouch IDOL 3, a handset that's currently available for $149.99.
The OneTouch IDOL 3 comes with a solid build quality given the price, while the smaller display and compact form factor appeal to those who rely on the one-handed usage of their phones. The display is 4.7-inch IPS panel running at 720 by 1280 pixels.
The 4.7-inch OneTouch IDOL 3 draws its processing power from a Qualcomm Snapdragon 410 chipset with a 1.2GHz quad-core CPU. In the memory department, the phone is equipped with 1.5GB of RAM memory and 16GB of expandable internal storage. Other specs include a 13MP primary camera, a 5MP secondary sensor, a 2000mAh battery, and LTE connectivity. Learn more about the handset by heading over to our
Alcatel OneTouch Idol 3 (4.7-inch) review
.