The best budget 5G phones in 2023 [Buyer's guide]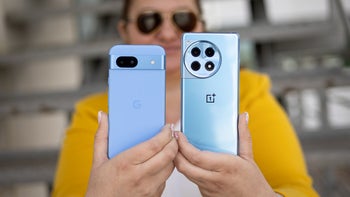 Best cheap 5G phones list:

Mobile carriers around the world are expanding their 5G networks at a rapid pace and 5G devices are now far from the niche products they were just a short time ago, going as low downmarket as the
Galaxy A14 5G
. That's largely thanks to Qualcomm's efforts to pair its 5G modem with some affordable system chips, giving manufacturers more flexibility in terms of pricing, starting 5G phones from as low as the sub-$300 point.
Samsung Galaxy A54 5G
The
Galaxy A54 deals
are here, and Samsung's new midranger has all the makings of a hit. Samsung lowered its starting price to just $449.99 for 128GB of storage, but added a faster processor and a more elegant design reminiscent of the
Galaxy S23
series.
The
Galaxy A54
5G has every chance to become Samsung's bestseller on account of the cheap price and what we found to be a well-calibrated, bright 120Hz display, coupled with a long battery life, and a rather great camera set, at least for the sub-$500 price point.
That Apple nostalgia that still keeps the SE line alive resulted in the cheapest 5G iPhone at just $429 starting price. Don't be fooled, though, this baby has an excellent 12MP camera with all the computational imaging power that the scorching fast Apple A15 chipset is able to muster.
OnePlus Nord N200 5G
T-Mobile
is home to another rock bottom cheap 5G phone, the
OnePlus Nord N200 5G
. It comes with a 6.49" FHD+ display with 90Hz refresh rate and under the hood there is Qualcomm Snapdragon 480G processor powering the device. Specifications also include big 5000mAh battery with 18W charging speed and triple camera setup on the back with 13MP main shooter, all for just $239.99.
Sporting a 6.6'' 1080p 90Hz display, the Galaxy A14 is now the cheapest 2023 5G phone from Samsung in the U.S., but still offers a 50 MP main camera and 5000mAh battery with 25W charging. The handset's full retail price of $200 is arguably not bad either, especially when you consider that the Galaxy A13 5G made its commercial debut stateside at $249.99. Compared to said 6.5-inch predecessor, the 6.6-inch Galaxy A14 5G display is naturally just a tad larger and, far more importantly, significantly sharper.
Google Pixel 7a
Google entered the budget 5G phone scene not long ago, and the cheaper
Pixel 7a
is an awesome value proposition. It comes with Google's own Tensor chipset whose image processing prowess can be found in the
Pixel 7
and
Pixel 7 Pro
as well, paired with 6GB of RAM and 128GB of storage. But you're not buying a Pixel phone for the specs sheet. You're getting it for the software features and the camera. While the camera hardware might be inferior to other midrangers, for instance, it more than makes up for it with the software and is perhaps the best camera phone on this list. Just don't expect zooming without stepping closer to the object.
Motorola also has a $399 entry in the budget 5G segment that is now on sale for $299 even. Not that surprising, considering Motorola has been making some of the
best

budget phones
for the last few years, and our
review of the Motorola One Ace 5G
found out it's no exception.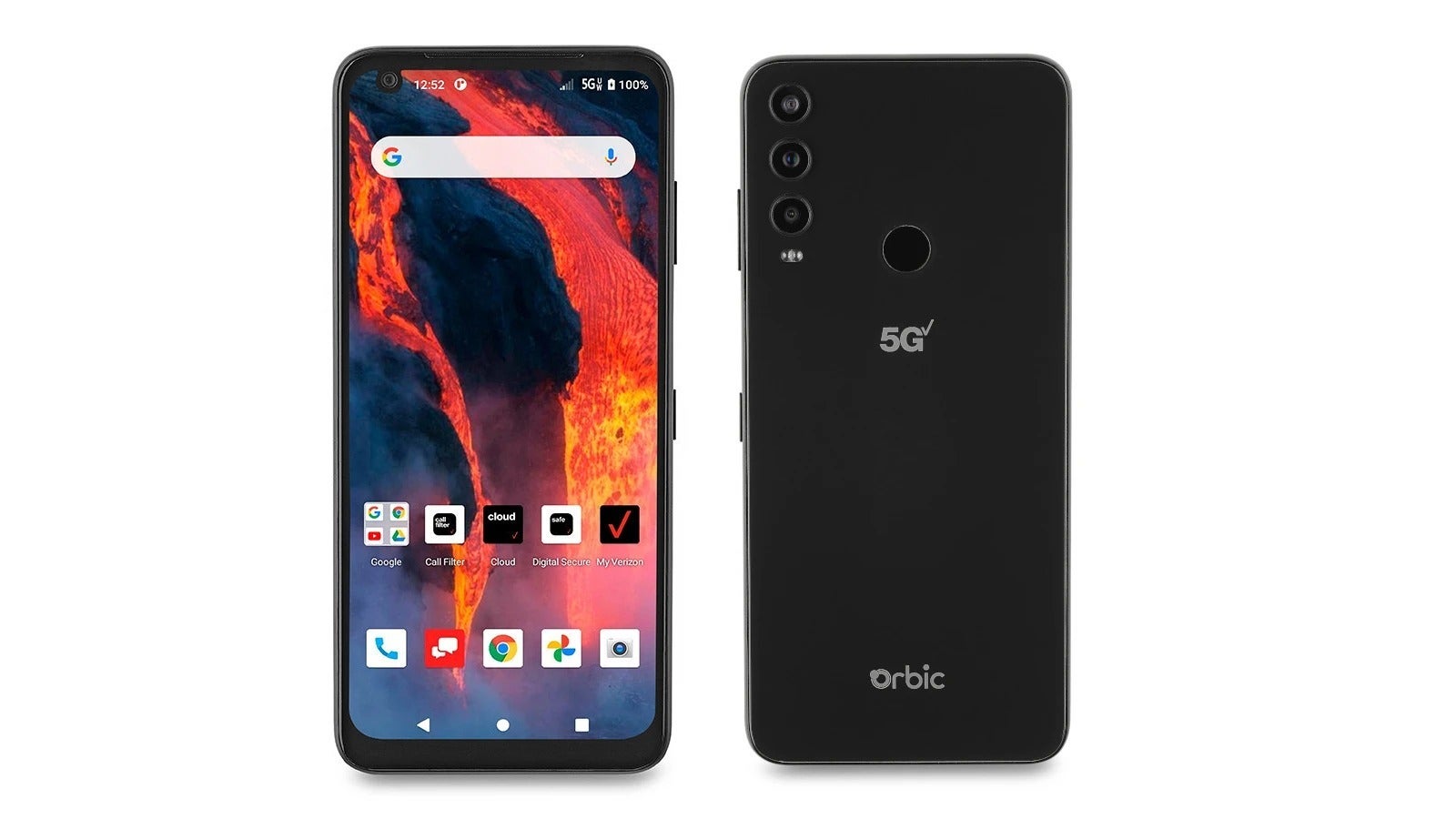 Verizon Orbic Myra 5G UW
The
Orbic Myra 5G UW is available for purchase at Verizon for just $350
without discounts. Apart from the fact that it comes with 5G support, we also know Orbic's phone is equipped with a Qualcomm Snapdragon 750G processor, 6GB RAM, and 64GB expandable storage (up to 1TB).
Also, Orbic Myra 5G UW sports a large 6.78-inch FHD display, a triple-rear camera (48MP+8MP+2MP), a 16-megapixel selfie snapper, and a massive 5,000 mAh battery with Qualcomm Charge 3.0 fast charging technology. Since this is probably the first Orbic phone to be sold by
Verizon
, it makes sense to also be the first to feature the carrier's "Adaptive Sound" mobile audio solution, and, above all, it supports
Verizon
's ultrafast mmWave 5G network.
TCL 30 V 5G for Verizon
The TCL 30 V 5G (or 30 XE 5G on
T-Mobile
) is another sub-$300 5G phone, this time to fulfil the affordable 5G needs of
Verizon
or
T-Mobile
's customers, and is packing pretty decent specs for the price. There's a big, nifty 6.67" FHD+ display, a 50MP main camera, and a big 4500mAh battery. It's free with a plan, but even if you shell out $300 it's one of the most affordable 5G phones on the major carriers.
T-Mobile REVVL 6 Pro
Believe it or not, even at the rock bottom $219.99 price, the
T-Mobile REVVL 6 Pro
spec sheet is pretty solid. Developed in a close partnership with Google, the REVVL 6 and 6 Pro come with YouTube Premium and Google One subscriptions.
T-Mobile
also doubled the phones' warranty to 2 years and now offers a BOGO deal on them. The full retail REVVL 6 Pro price is $219.99. For the REVVL 6 PRO 5G, the down payment for well-qualified customers will be $0 and then $9.17 each month for 24 months, plus tax.
Screen: 6.82" HD+ display
Camera: 50MP + 5MP + 2MP + 2MP RFC with 16MP FFC
Battery: 5000 mAh with USB C + 15W fast charging
Chipset: MediaTek Dimensity 700: Octa Core, 2x A76 2.2GHz, 6x A55 2.0GHz
RAM: 6GB
Storage: 128GB
Dimensions: 173.92mm X 77.8mm X 8.99mm
Color: Dark Shadow
Security: Face unlock and fingerprint sensor
OS: Android 12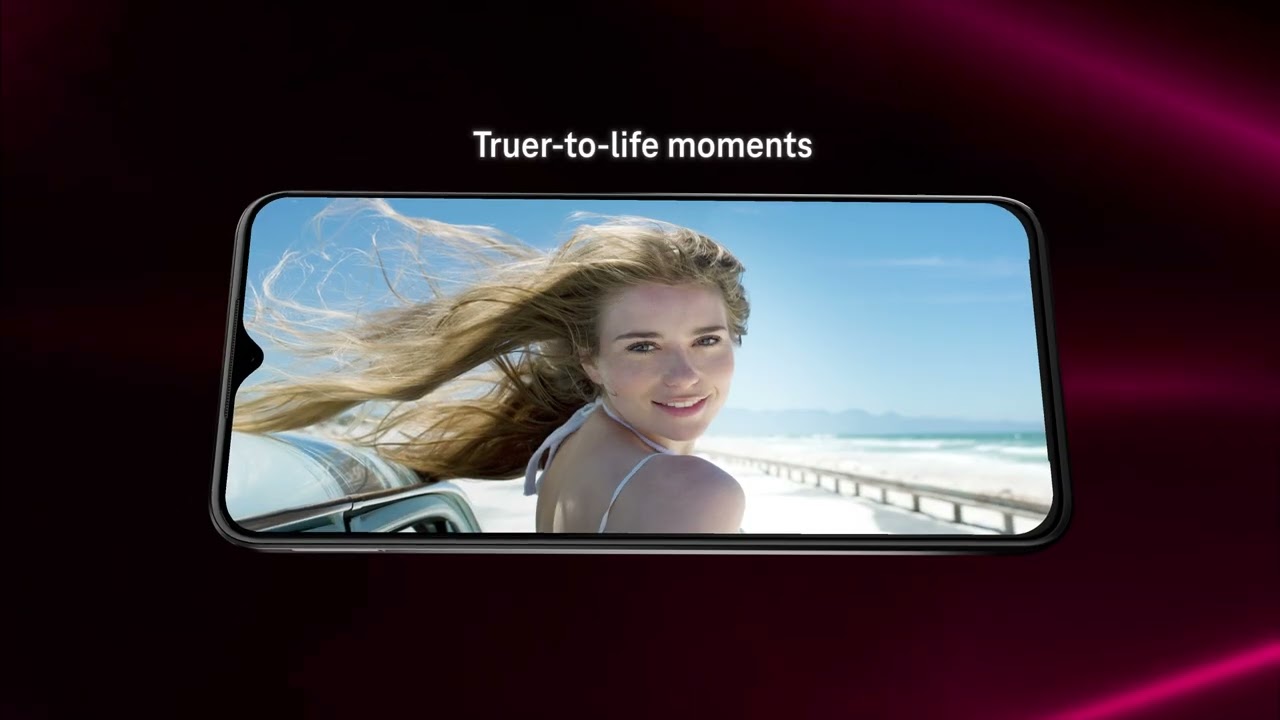 AT&T started 2022 with a bang with its cheapest 5G-enabled smartphone to date, the
Fusion 5G
, and if you can't afford (or simply don't want) to spend 220 bucks outright, a straightforward device payment plan will split that into 36 monthly fees of $6.12. That makes this 6.82-inch giant slightly more affordable than AT&T's 6.5-inch Samsung Galaxy A13 5G. The Fusion 5G comes with no less than four rear-facing cameras in tow, including an impressive-sounding 48MP primary shooter, a big 4,750mAh battery, 64GB of built-in storage and Sub-6GHz 5G support. Moreover, the AT&T Fusion 5G supports wireless charging, which is a real added value at its $220 price point.
center
a building dedicated to a particular activity
More (Definitions, Synonyms, Translation)
Google
search the internet (for information) using the Google search engine
More (Definitions, Synonyms, Translation)
Recommended Stories