Best board games for Android and iPhone! (2017)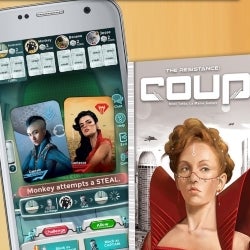 Board games have been enjoying a significant rise in popularity. Game designers are coming up with fresh new stories to tell in an interactive format that allows for thorough engagement and having tons of fun!
Another great thing about them is that they work so well on touchscreens. This means you can take them with you just about anywhere and play to your heart's content, by yourself with the AI, or online with strangers. Great stuff all-around! Here are 10 of the best board games you can play on Android and iOS right now.
Best board games for Android and iPhone! (2017)
ALSO READ