Best Buy is now offering pre-orders online for the Google Nexus S 4G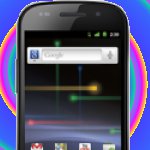 Granted that it's still slim pickings over on Sprint's lineup when it comes down to devices offering WiMAX support, it's nice to know that the
Google Nexus S 4G
will make a nice candidate once it arrives.
In the meantime though, you can place a
pre-order
for the highly anticipated device through
Best Buy's web site
so that you can be ahead of the game when it arrives. Sure there are few difference between it and the version that T-Mobile holds, like 4G WiMAX support, but it's still going to be one respectable device on Sprint's lineup that should tide over some people who are eagerly waiting for the HTC EVO 3D this summer.
As it stands right now, you'll need to cash out
$199.99
with your signature on a 2-year agreement to pick this one up as a pre-order, however, it's estimated to be mailed some time around
April 18th and 21st
– albeit, there is still no official confirmation regarding its actual launch date.
source:
Best Buy
via
IntoMobile