Best Buy ditches the restocking fee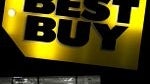 Up until now Best Buy was charging from 10% (for phones) to 15% restocking fee, which won't be the case any more. Effective this past Saturday, the chain quietly disposes with the restocking fee charge, and you are free to buy, try and return almost anything except special orders. Recently it was rumored that Verizon
banned its inventory
of the
Motorola DROID Pro
and the
Motorola DROID 2 Global
there, because Best Buy was asking too low of a price for them, and now this unexpected Christmas present.
Maybe it has something to do with the bad quarterly results the chain issued recently, in contrast with almost everybody else, maybe it was planned before. We don't know, but it's a fact of life now that you can shop at Best Buy, as in other big retailers, without worrying you will be charged when you return a product. Now off to try that
Google Nexus S
before your local Best Buy has sold it out.
via
Gizmodo