Beautiful, beyond-Quad HD (1440 x 2560) wallpapers for your Galaxy S6, S7, Note 5, LG G4/G5, Nexus 6P, HTC 10, and others
8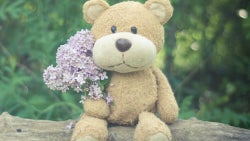 Another fortnight has gone by, and so we're back with yet another selection of amazing, extremely high-resolution wallpapers that will fit perfectly with your Quad HD smartphone—but also anything else.
Unlike our last pick, which was focused on vertically cropped walls that are perfect for those looking for a static image, this time around we thought we'd mix things up and include incredible works of art that can be used as a still, but also scrollable, wallpaper. As always, the chosen stack is of
extremely
high resolution, with today's winner being a 7344 x 5118 pixel monster. That's almost 38 megapixels. Crazy!
With that in mind, we've re-sized the entries within the below slideshow to save you both time and bandwidth. So instead of having to go through 254MB worth of wallpapers, you only have to load a little over 6MB. If you spot something you like, go
HERE
to grab the full-sized, original version.
Enjoy and let us know which one you liked best!
30+ Infinity Display wallpapers for phones with tall screens
50+ Beautiful high-res wallpapers, perfect for your LG G7, Galaxy S9, Pixel 2 XL, iPhone X, and others
50+ Awesome high-res wallpapers, perfect for your Galaxy S9, Pixel 2 XL, iPhone X, Huawei P20 Pro, and others
Beautiful, high-res smartphone wallpapers
Beautiful, dark wallpapers perfect for OLED smartphones
Expand timeline
Loading ...