Game of Phones: Huawei aims to top Apple and Samsung by 2021
33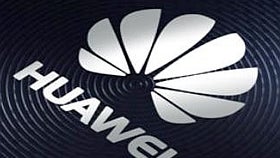 According to a high-ranking Huawei official, the China-based telecommunications giant aims to become the world's largest smartphone manufacturer by 2021.
The comments were made by Huawei's Richard Yu last week at the 2016 edition of the Converge tech conference in Hong Kong.
According to the latest reports from market analysis firms, Huawei holds the third place in the global smartphone manufacturer rankings by units shipped. Estimates from IDC say that Huawei currently controls a market share of 8.3% of the global market, trailing behind Samsung and Apple, which account for a market share of 23% and 15%, respectively.
When it comes to recent performance, however, Huawei has managed to maintain an upward trajectory in a time when both Samsung and Apple are facing major hurdles. Since the start of the year, Huawei is estimated to have registered a 59% increase in smartphone shipments. That's opposed to Samsung's flatlining shipments and Apple's 14% slowdown.
By 2021, Yu says that Huawei will aim for 25% share of the global smartphone market. Given the declining growth of the smartphone market and the growing market share of smaller local smartphone makers, that's obviously a very ambitious goal, but Yu said that Huawei does not lack in patience. According to one unofficial report, 2015 saw Huawei investing roughly US$9.2 billion in R&D, topping Apple's US$8.1 billion.
Looking forward, Yu says that Huawei will continue to strengthen its high-end smartphone offering, emphasising that without a strong presence in this sector of the market, the company cannot become the world leader.
One hurdle that Huawei will probably need to overcome if the company is ever the world's largest smartphone maker is establishing a strong position in the US market. At the moment, Huawei does not sell its flagship smartphones through its US web store, although that may change later this year when Huawei is said to launch the new P9 handset in Apple's home market.