Awesome wallpapers that are a perfect fit for the iPhone X and its OLED display
3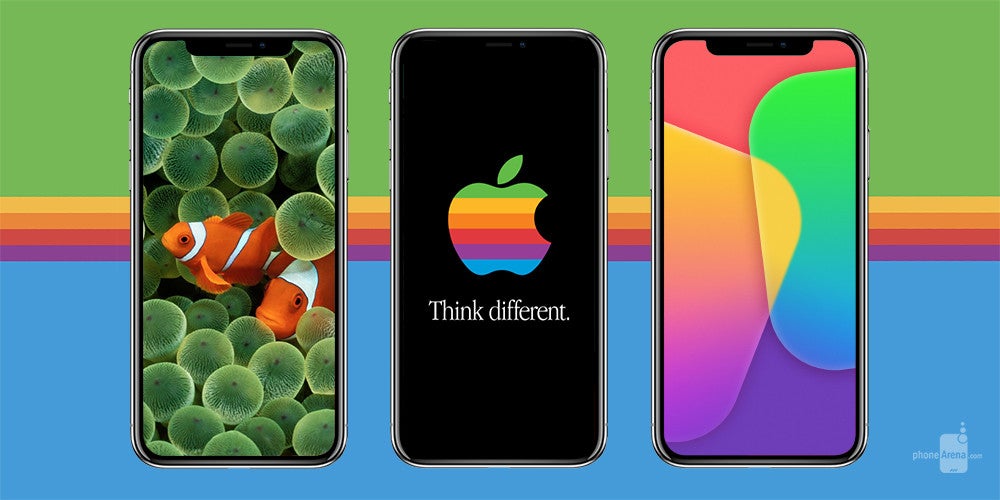 The
iPhone X
is official, and it marks the most radical redesign the iPhone has seen since its original release 10 years ago. With its pixel-dense display with a resolution of
1125 x 2436 and almost bezel-less design, the iPhone X begs for some special decorations (not to mention that this year marks the 10th anniversary of the iPhone, which in and of itself is a special occasion).
Oh yeah, and this time around, Apple has gone for an OLED panel, which means that all the cool dark wallpapers we've prepared will look extra-sweet on the iPhone X! With that said, let's have a look at what we have in store for you this week.
Aside from the predominantly dark backgrounds that'll no doubt look sweet on the X, we've also got a bunch of retro themed ones, as well as some old favorites from earlier versions of iOS. The latter, of course, have been reworked and touched up to look great on the new high-res display. Enjoy!
Given the large resolutions of these images, we've included scaled-down versions for preview purposes in the gallery below. To get your hands on the full-size images, follow this Google Drive link.

Disclaimer: Some of the images featured in this article have been created by PhoneArena. As such, 3rd parties are forbidden to use these images for commercial purposes and/or to republish them outside of PhoneArena.com.