Aviary tools already in Rowi Lite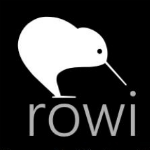 Last night, we told you about how Aviary had finally
released an SDK
to allow its photo editing tools to be easily added to Windows Phone apps, and today we already have the first app featuring the new tools. The first app with the tools is Rowi Lite, which is the free version of one of the best Twitter apps available for WP7 (and possibly the best with this addition.)
With the update to Rowi, if you take a picture to share on Twitter, you'll now get the option to edit that picture using the Aviary tools, and we are pretty impressed with the options available. In addition to standard photo editing tools like auto-fix, orientation, crop, brightness, contrast, color, and sharpness, there are advanced touch-up tools like red-eye reduction, teeth whitening, and blemish removal. Then for the extra fun crowd there are Instagram like effects, stickers, and options to add text or drawings to a photo.
That's a pretty powerful set of tools, so if you're on Windows Phone, Rowi may be the way to go. In addition to the Aviary tools, the Rowi Lite update adds multiple account support. The update hasn't hit for the full paid version of Rowi just yet, but Rowi Lite is free and ready to go right now in the
Windows Phone Marketplace
.