At least 50 more markets to have AT&T 4G LTE service before the year ends
8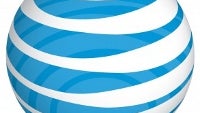 AT&T announced on Tuesday that at least 50 more markets are going to be covered by its 4G LTE service before the end of the year. Currently, the carrier offers LTE service in 370 markets covering 225 million people. By the end of the year, those figures are expected to show AT&T's LTE pipeline available in 400 markets with 270 million POPs.
The 50 new markets expected to receive AT&T 4G LTE before 2013 is through include Fairbanks, AK; Dothan, AL; Selma, AL; Redding, CA;
Durango, CO; Pueblo, CO; Tifton, GA; Waycross, GA; Kauai, HI; The Big Island, HI; Des Moines-West Des Moines, IA; Twin Falls, ID; Lewiston, ID-WA; Decatur, IL; Kankakee-Bradley, IL; Peoria, IL; Paducah, KY-IL; Alexandria, LA; Lake Charles, LA; Lewiston-Auburn, ME; Battle Creek, MI; Jackson, MI; Joplin, MO; Poplar Bluff, MO; Rolla, MO; Brookhaven, MS; McComb, MS; Natchez, MS-LA, Kalispell, MT; Greenville, NC; Jacksonville, NC; Fargo, ND-MN; Elmira, NY; Utica-Rome, NY; Portsmouth, OH; Sandusky, OH; East Stroudsburg, PA; Pottsville, PA; Abilene, TX; Amarillo, TX; Longview, TX; Marshall, TX; San Angelo, TX; Tyler, TX; Port Angeles, WA; Appleton, WI; Fond du Lac, WI; Oshkosh-Neenah, WI; Gillette, WY and Sheridan, WY.
With 4G LTE service, you can download up to 10 times faster than over a 3G pipeline. Speaking of speed, back in June PCMag revealed the results of its annual speed test
which showed that AT&T's LTE service was the fastest
of the nation's top three major carriers. Of course, T-Mobile's sample size was too small to consider back then, but AT&T did beat out Verizon and Sprint. Next year's test, with a more representative sample from T-Mobile, and another year of LTE service under Sprint's belt, could be more interesting.
source: AT&T