Asus CEO: no Asus ZenWatch 2 this year, but two variants are being prepared for 2016
8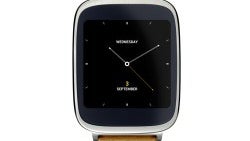 Jerry Shen, CEO at Asus, was recently quoted by NDTV claiming that his company will not launch a successor to the original
Asus ZenWatch
this year, and that the new smartwatch won't reach the market until next year at an unspecified date.
According to NDTV, Shen recently made the comments in New Delhi with the occasion of the
Asus Zenfone 2
Indian launch event. Back in December 2014, the CEO was quoted by a Taiwanese newspaper claiming that the ZenWatch 2 will arrive in Q3 2015 with standalone voice calling capabilities, but it looks like the company had a change of heart.
From the looks of it, Asus will not abide by the usual 12-month production cycle with the ZenWatch series, as Shen is quoted claiming that the first model was launched to test market reception. Based on Shen's comments, it looks like Asus engineers are currently focusing on on improving the performance and extending the battery life of the smartwatch. Shen has also confirmed previous rumors according to which Asus is working on
its own wearable operating system
.
The interesting part comes as the Asus CEO is also quoted stating that the second-generation ZenWatch will come in two different versions, one for men, and one for women. At the moment, it's unknown if the CEO was referring to a couple of distinct designs, or just different sizes.