Next Asus ZenWatch may feature one-week battery life
15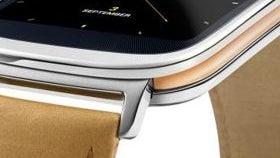 Asus' first smartwatch - the
ZenWatch
- was launched in late 2014, being hailed as one of the best-looking Android Wear devices to date. However, besides the fresh look, the ZenWatch offers a set of pretty standard features, so it doesn't differentiate itself enough from the pack. But the second generation ZenWatch might.
According to Focus Taiwan, Asus Chairman Jonney Shih recently talked about the ZenWatch, mentioning that the next model should come with simplified "central processing unit and operating system" in order to allow a usage time of up to one week on a single charge.
Right now, smartwatches typically provide a usage time of up to 2 days on one charge. Thus, the new Asus ZenWatch might really push things forward in this regard. Another novely (at least for Asus) that the upcoming smartwatch could bring is the ability to make calls without the help of a smartphone - just like Samsung's Gear S.
If you're excited about the possibility of having a smartwatch with really long battery life, you should know that Asus doesn't plan to release its new ZenWatch before the third quarter of the year. The current ZenWatch model (seen above) is sold for $199, and we expect the new one to be priced similarly. Reportedly, Asus is also getting ready to launch two wristbands at lower price points. We have a feeling that there will be many, many other new wearables and smartwatches introduced throughout the year, and we're looking forward to seeing them all.
source:
Focus Taiwan