Apple's own content delivery network is supposedly live, has 10 times the capacity that is currently needed
15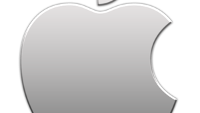 According to numerous sources, Apple has just switched on its own CDN (content delivery network) in the USA and Europe. Cupertino is obviously trying to move slightly away from its current CDN partners, Akamai (for iTunes) and Level 3 (for Radio), by ensuring that its users will receive their downloads in a faster fashion, straight from a home-grown network. It is speculated that the capacity of Apple's new CDN is 10 times larger than the one used before. Reportedly, the network provides several terabits of data per second.
It's more than sure that this substantial bump in the available capacity is aimed at providing users with a seamless experience once iOS 8 and OS X Yosemite arrive this fall. This will probably ensure that there will be no download issues during the updates of said operating systems.
Rumor has it that Apple is partnering with numerous ISPs on the development of its CDN. It's speculated that this project might have cost Apple around $100 million in 2014 alone.
At the moment, some OS X downloads arrive directly from Apple's CDN, but iTunes downloads have not yet been redirected through the new network. Alas, users probably won't notice any immediate change. While it's unknown if Apple will break free from its 3rd-party CDN providers, it is safe to say that it will rely less on them in the foreseeable future.
source:
Streaming Media
via
BGR