Apple's counterfeits team powered by the Viagra security force
6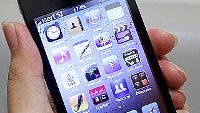 Some of the guys that worked for Pfizer fighting Viagra knock-offs around the world, have found a harbor in Apple's elaborate task force for fighting counterfeit products,
like the hiPhone 5
, for example.
This information is revealed in the Wikileaks embassy cables, that were recently posted online. John Theriault and Don Shruhan were at Pfizer for five years,
working up Viagra's knock-offs supply chain
, and then they went to teach those skills Apple's own counterfeits task force.
Don Shruhan was the topic of the leaked cables that state "
As amazing as it seems, computer maker Apple Inc. had no global security team - including inside China - until March 2008, when they hired away the team from Pfizer that formed and led a multi-year crackdown on counterfeit Viagra production in Asia. Now with Apple, Don Shruhan, based in Hong Kong, has taken the first basic step of registering the company's trademarks in China and Hong Kong and is targeting retailers, manufacturers, distributors, and online vendors to take a bite out of China's counterfeit iPod and iPhone production. Early evidence suggests nearly 100 percent of Apple products in unauthorized mainland markets are knock- offs, while factories in Guangdong province are exporting enough counterfeits to single-handedly supply the world with fake Apple products...
In many ways, Shruhan intends to model Apple's security plan in China on his successful experience at Pfizer, so he can quickly unroll a strategy. In broad terms, the company will target retailers first to raise their costs and get counterfeit products off the street. Next, Shruhan will work with the authorities to crack down on major manufacturers and distributors of fakes to undermine the supply of fake products. Finally, he will seek out vendors who sell knock-offs online. To accomplish this will require not only a team of investigators, which Shruhan has subcontracted, but also tools like a laboratory to begin accurately tracing the source of counterfeit goods. A lab that can perform forensic analysis on individual parts like batteries, for example, can help to locate high-volume manufacturers of such component parts."


Fascinating how many fronts successful companies are forced to fight on these days
.
Team Viagra seems to have been the natural fit to boost Apple's security force, no pun intended.
via
Gizmodo