Apple's 2017 iPad tablets are reportedly delayed until to the second half of the year
26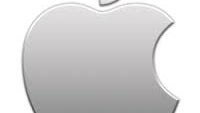 If you were looking forward to picking up a new Apple iPad this spring, you might have to make some changes to your calendar. According to the upstream supply chain,
the three iOS powered tablets rumored to arrive in the second quarter
this year, might not show up until the second
half
of the year. In fact, the trio of tablets might not even be unveiled until the second half of 2017. It appears that Apple is still mulling over its plans.
The tech titan could release a 9.7-inch iPad at an affordable price, a 10.5-inch model and a 12.9-inch updated iPad Pro. But the buzz from the supply chain indicates that Apple might decide to replace the 9.7-inch model with the 10.5-inch slab. As a result, the former would become an entry level tablet aimed at the education market. The Apple A9X will be under the hood and the tablet will use components from Apple's secondary suppliers. Running the 10.5-inch iPad and the 12.9-inch iPad Pro will be the Apple A10X chipset, with parts from Apple's primary suppliers.
According to the supply chain, the 9.7-inch entry level model will start mass production in the current quarter, while the 10.5-inch iPad and 12.9-inch iPad Pro will both start rolling off the assembly line during the second quarter.
source:
Digitimes