Apple releases iOS 4.2 beta 3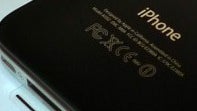 Popping up on the Apple website for developers today was iOS 4.2 beta 3 for the iPhone, iPod Touch and the iPad.
By looking at the screenshot you will see that the last 3 generations of the iPhone are supported. Not surprisingly the original iPhone is not, but we learned that with the release of iOS 4.
The last 3 generations of the iPod Touch are supported, with the first-gen one nowhere to be found, much like it's original iPhone brethren. Of course, the iPad is supported given that it is the only generation to be released so far.
For any of the developers who have gotten their hands on this latest beta of iOS 4.2, please do tell as to what the changes are, if any.
source:
Engadget