Apple posts a Black Friday 2016 sales teaser, one-day shopping event being prepped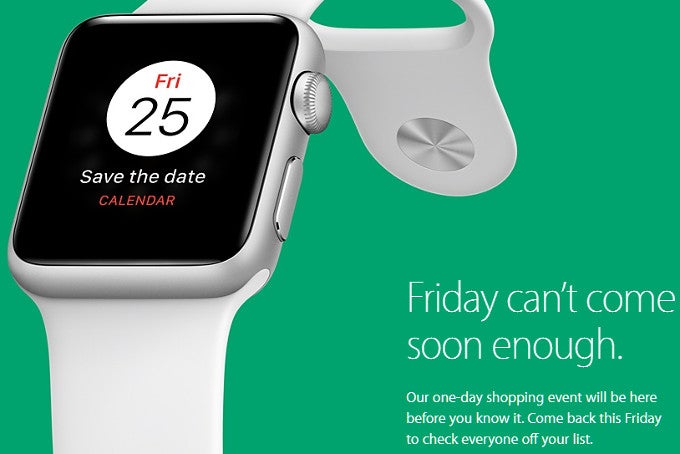 Apple won't be missing the biggest shopping day of the season this year, it seems, as a Black Friday teaser just went up on its website. Displaying a mysterious "Friday can't come soon enough" slogan, the header also shows an
Apple Watch
with the November 25 date featured prominently.
Coincidentally, this is the date when
Black Friday 2016
is happening, so Apple won't sit on the sidelines like it did in 2015. Now, we'd wager to guess that there will be more than discounted Apple Watches during the sale, but we won't know for sure before the clock strikes twelve on Thursday.