Apple prepping a new iPhone X color to revive sales, and a cheap iPad with Pencil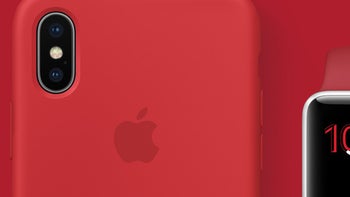 According to insiders, Apple is set to
announce
an upgraded version of its cheapest $329
iPad
tomorrow, as well as a new
iPhone X
color to "restore sales." Both rumors make sense, as tomorrow's event seems to be tailored to the education market, where cheap Chromebooks are the bully that takes Apple's lunch money in schools, so a new, souped-up version of the iPad could sway school principals the One Infinite Loop way, especially if it is equipped with
Apple Pencil
stylus support, as rumored.
The kicker is, however, that the iPad with Pencil may not be released until Q3, claims the report, just in time for the back-to-school gold rush. As for the new
iPhone X
color, we've heard this rumor floated a few times already, ranging from a
Product RED
version, and now to some golden option that will appeal more to Asian customers.
In any case, Apple may drop all of these, together with an
AirPower wireless charger
, silently with press releases today or tomorrow, as has become customary for small upgrades, or a launch of an already announced products lately. Since there will be a
dedicated event
, however, it could have a hardware component as well, so stay tuned for the announcements tomorrow.