What to expect from Apple's March 27 event: New iPad, iPhone SE 2, or something else?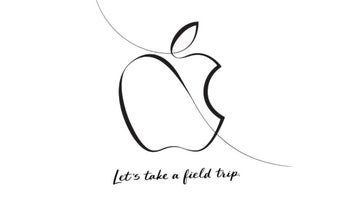 Despite the weather has its own take on things, theoretically spring is upon us. The season of rebirth usually marks a special keynote event for Apple, which usually treats us to an intriguing new device or a renovated version of a well-known Apple gadget.
Apple's first official event for 2018 has been scheduled for March 27, which is just a couple of days from now on, will be rolling under the "Let's take a field trip slogan and will probably be... a little different from Apple's previous spring events. Thing is, it won't be held at Apple's flashy new Infinite Loop center or even Moscone Center in Frisco, but will take place at the Lane Tech College Prep High School in Chicago.
"Join us to hear new creative ideas for teachers and students,"
the invite reads.
Thus, the message is clear - the March 27 will focus on education and ways upcoming technology will be able to improve the field. Important new hardware is unlikely to break ground as Apple would probably want to reveal its new gadgets in its brand new Steve Jobs Theatre, but still, don't immediately jump to conclusions - we suppose a couple of devices could get announced on stage.
On another one, we've been hearing that Apple could release the cheapest iPad ever.
Read more about this rumor here
.
A new iPad
Apple has made it clear time and time again that it regards its iPads as the
perfect companions for pupils and students alike
and the idea of 'virtualizing' the class room has been up there ever since Steve Jobs unveiled the first slate. Last year, Apple announced its 9.7-inch iPad at its early spring event, so it's only natural to expect a refresh of the slate in a couple of days' time.
Is there any evidence to suggest that a new tablet is coming our way? You bet.
Insider Ming-Chi Kuo, who has a pretty spot-on track record when it comes to Apple-related leaks and rumors, has it that Apple could release a new
iPad Pro
this March, and lo and behold, there's a possibility that this one would resemble the
iPhone X
. Slim bezels (which wouldn't make a lot of sense since they will make holding the slate a bit hard) and a display notch to house the TrueDepth camera and other Face ID modules.
Two new Apple iPad models,
"A1893"
and
"A1954,"
were approved by the Eurasian Economic Commission. The regulatory agency has oversight in countries like Russia, Armenia, Belarus, Kazakhstan, and Kyrgyzstan. The two model numbers do not correspond with any previously released iPad tablet.
So, it sounds aas if the iPhone X is really set to send ripples across Apple's other product families. The next iPad, potentially coming in a few days, might very well be the first other Apple device to score the new design language.
New Apple Pencil
Judging from the invitation itself, which features hand-written text, Apple might very well unveil an improved or a cheaper
Apple Pencil
. It will fit well within the education narrative that the event will go under.
ClassKit

Uncovered in one of iOS 11.3 betas is a new framework dubbed ClassKit, which will reportedly allow for more advanced dedicated educational apps to be developed. One of the proposed features of ClassKit are quizzes and tests that will be easily distributable to students, with the subsequent answers directly submitted to the teacher. With cheaper iPads probably coming to classrooms, ClassKit is almost a given.


An iPhone SE 2


If you've ever been shopping for a super compact phone, you've certainly stumbled upon the extremely compact and powerful iPhone SE. After all, it's the spiritual successor to what many consider the highlight of Apple design - the iPhone 5s, and to some extent, the iPhone 4. Granted, the iPhone SE is quite possibly the only 4-inch phone you could consider using today, but admittedly, it's starting to feel a bit long in the tooth already.




While it's not a device that Apple relies too much on bringing home the bacon, it's still a handset that has its own following and should probably be kept around, if only for that crowd of Apple fans that still nostalgically cherish the past when Apple actually made compact phones. The iPhone SE 2 could potentially be styled after the iPhone X, with a notched display and small bezels.
A new Apple Watch?
Although we doubt that a new
Apple Watch
will be announced during the upcoming event, there's always the possibility of feature refreshments or even price readjustments. Apple just yesterday unleashed a ton of new Apple Watch bands, so we doubt that any new accessories will make the rounds, but regardless, we shouldn't shoot this possibility down.
As usual with Apple, anything goes, so until the event commences, there's really no saying what's to expect. Of course, we will be watching and will update you on anything noteworthy.