Apple outs interactive iPhone XS launch site to tilt and play with on your phone
2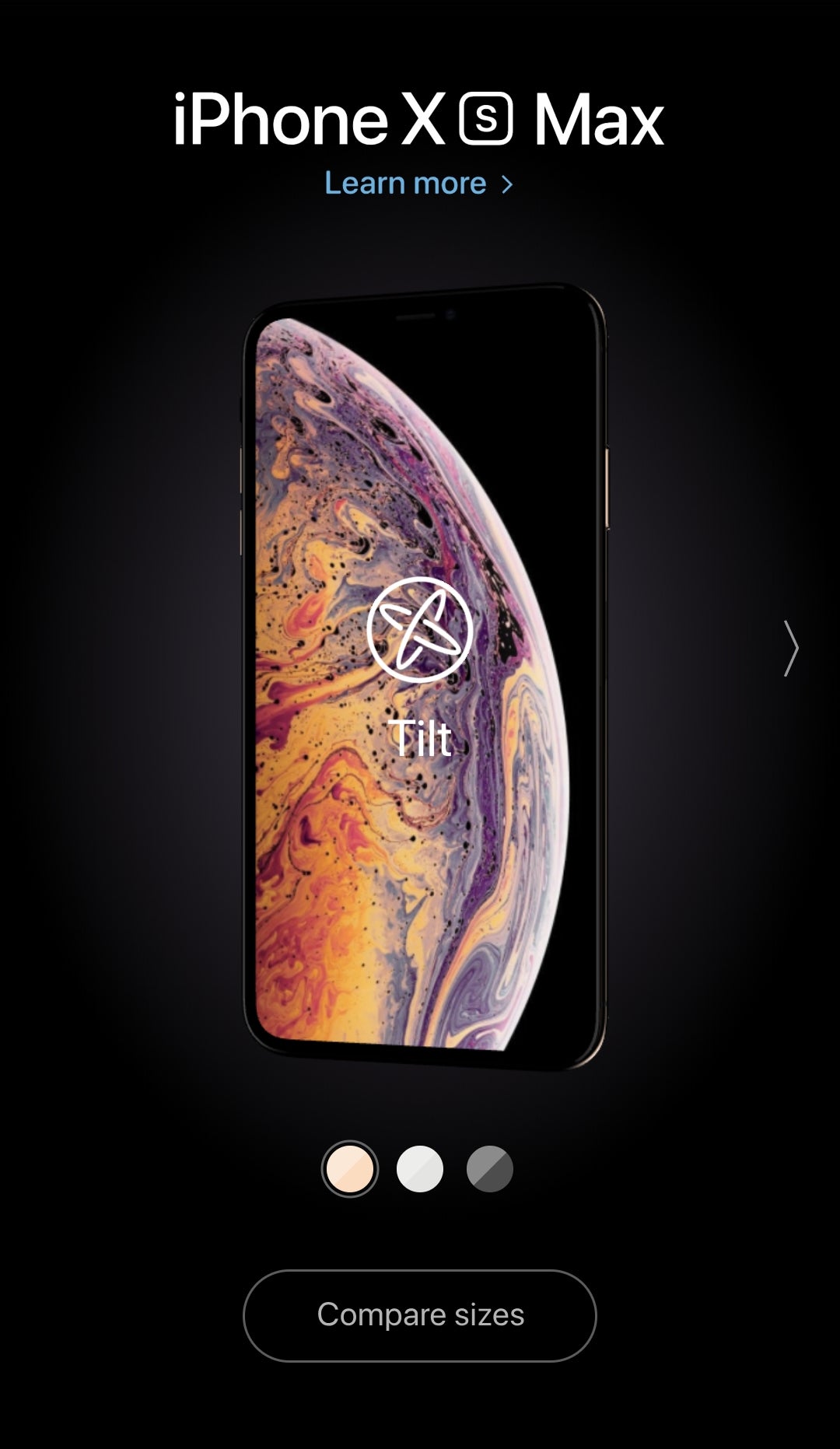 Today is
iPhone XS and XS Max launch day
, in case it has slipped your mind, and Apple celebrates in an unusual way. If you go to the source link below on your cell phone, you will be greeted with an interactive story about the two new handsets, complete with specs and size comparisons.
So far, so good, but the cool thing is that you can do with it things you couldn't do on a desktop version, like tilt to rotate the phones in a 360-degree view, or swipe to check the size comparisons. Tilt, swipe and rotate to your heart's desire to get a good 3D overview of the new iPhones before you buy.
It's not a
free power bank
while you queue in front of the Apple Store, but it's something. You can swap colors, size up with iPhones that still carry their home button, and so on, so go ahead and check it out. Gimmicky? Yes. A fun thing to do on your lunch break? Affirmative, too.
source:
Apple
(mobile-only experience)